Northwestern Mutual (NM) is a financial company that sells life insurance and investment products .

Before 2015, financial representatives were the primary touch points to our consumers and there was a limited digital experience
In the last 4 years, we have undergone a digital transformation into an end-to-end financial planning company with robust digital touch points for consumers..

My primary focus has been transforming the digital client experience.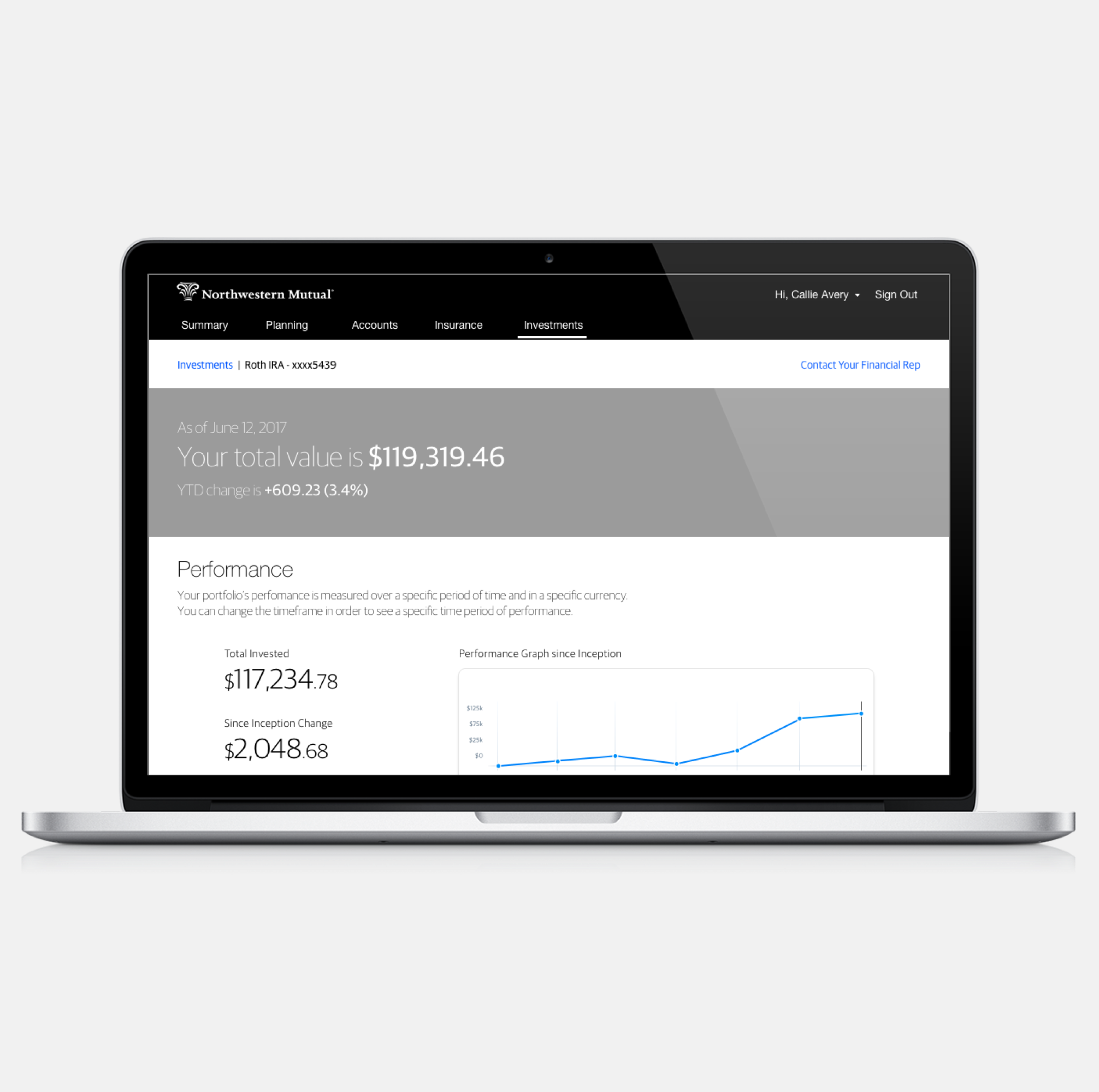 Northwestern Mutual Brokerage & Advisory Redesign
This was an opportunity for us to address our clients needs of transforming the Investment digital website from a read only experience to a full service, 360 holistic view of their NM investment accounts and performance.
PROTECTED: Read the case study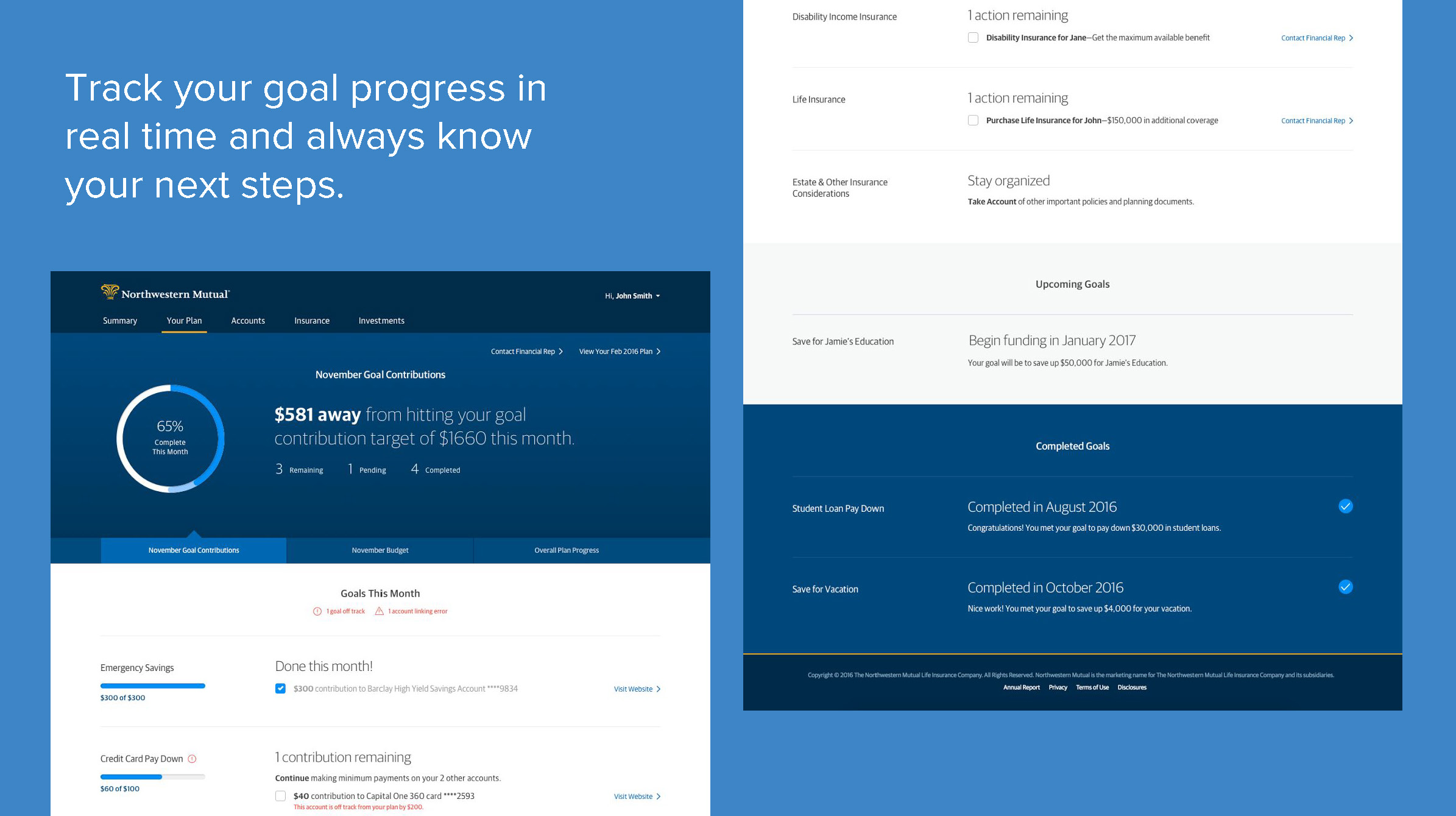 Northwestern Mutual Online Plan
When Northwestern Mutual acquired LearnVest, both companies sought to have financial planning be the central pillar of the company. Part of this was allowing clients the ability to digitally track progress on their financial plans.
PROTECTED: Read the case study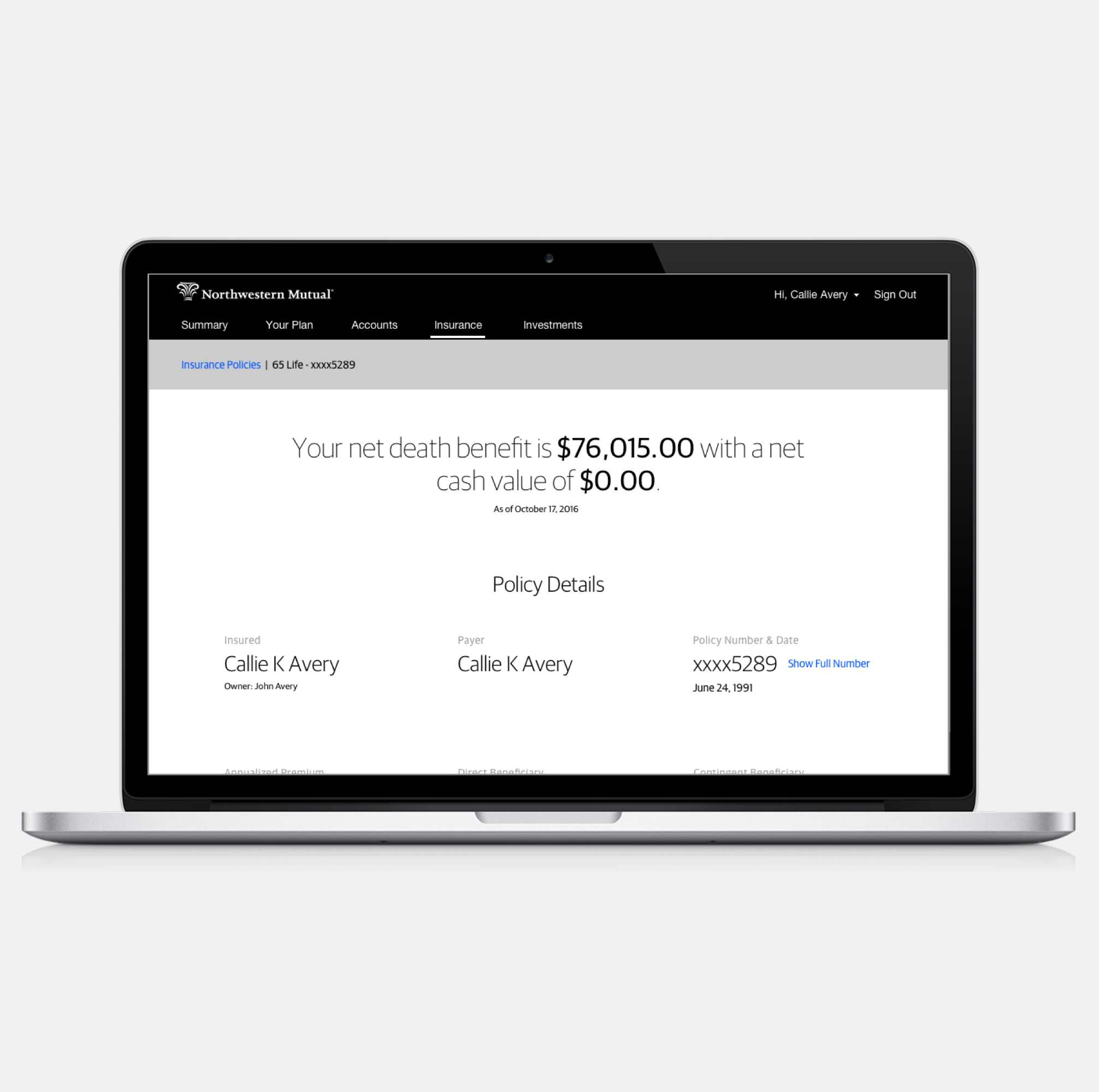 Northwestern Mutual Life Insurance Redesign
Insurance and Investments used to be a joint section of the Client Experience. We separated the two and began designing separate detail page experiences in order to accommodate client needs.
PROTECTED: Read the case study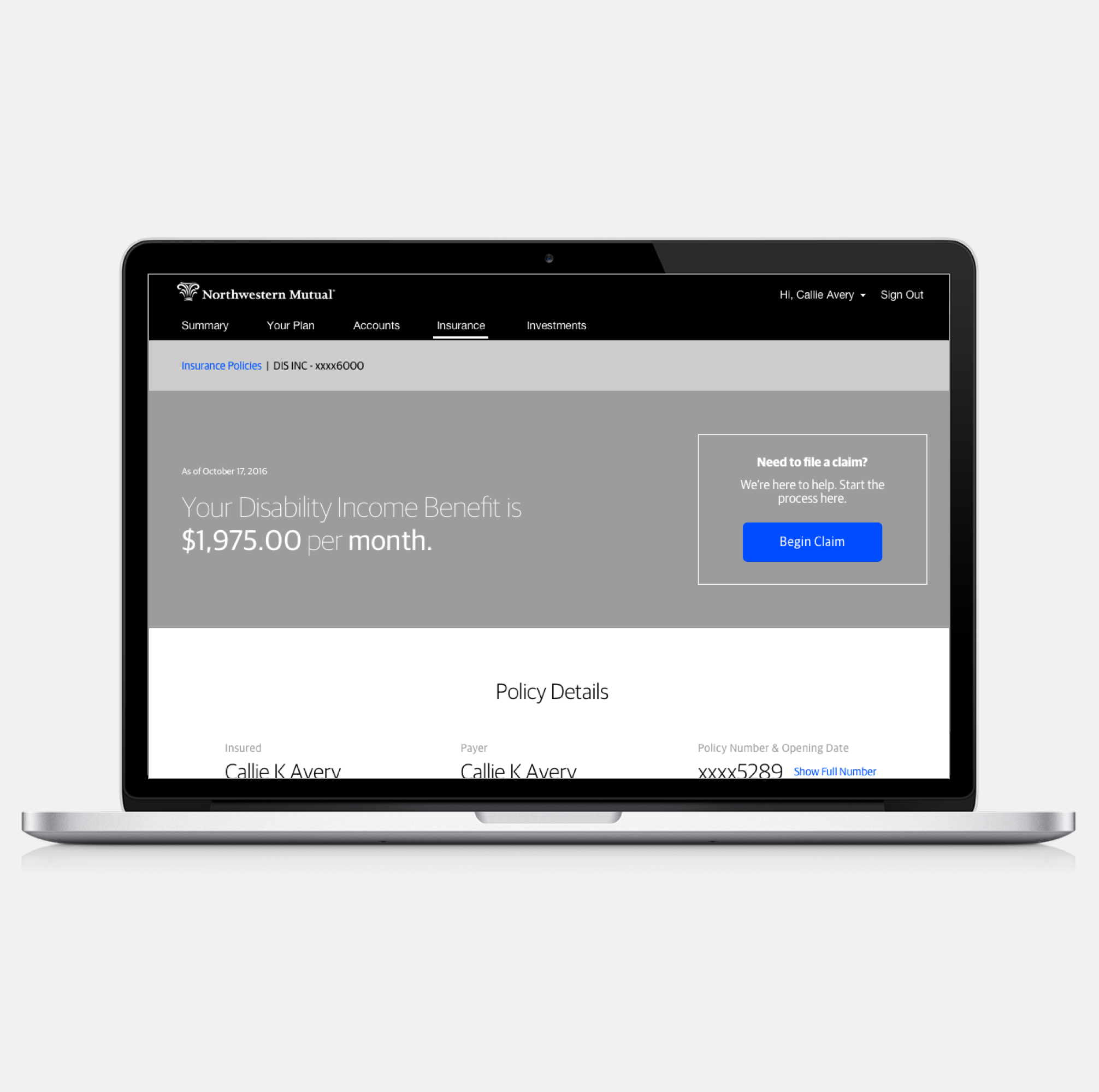 Northwestern Mutual Disability Insurance Redesign
Northwestern Mutual's Disability Insurance experience was pretty bare bones when it came to offering up details and self-service. There wasn't much of a in-depth story being told to the client and they had to go onto the logged out nm.com experience in order to access the disability claim form.
PROTECTED: Read the case study